Views and vistas
Torre di Pisa hut
This hike to Torre di Pisa hut (also known as Latemar hut) is a real highlight for nature lovers. Up the mountain you go!
How about a circular hiking tour through rocky mountains to the "leaning tower of Pisa"? Follow our directions to discover the rugged peaks of the legendary Dolomites and a panoramic refuge from which you may not be able to see all the way to Pisa, but you can admire the leaning rock of the same name behind the mountain hut.
DIRECTIONS
In Obereggen, take the chairlift to Oberholz (2,085m). This shortens your ascent considerably. Now climb on trail no. 18 in wide serpentines over the steep mountain flank up into the rocky world of Latemar. At Gamsstallscharte (2,590m), shortly descend southwards to trail no. 516, which now leads slightly uphill again to Torre di Pisa refuge. The descent is via Reiterjoch and on the wide, traffic-free road to the Laner Alm. From there, you hike back to Obereggen.
START
Obereggen
DESTINATION
Obereggen
PARKING
Obereggen
PUBLIC TRANSPORT
By bus from Bolzano to Obereggen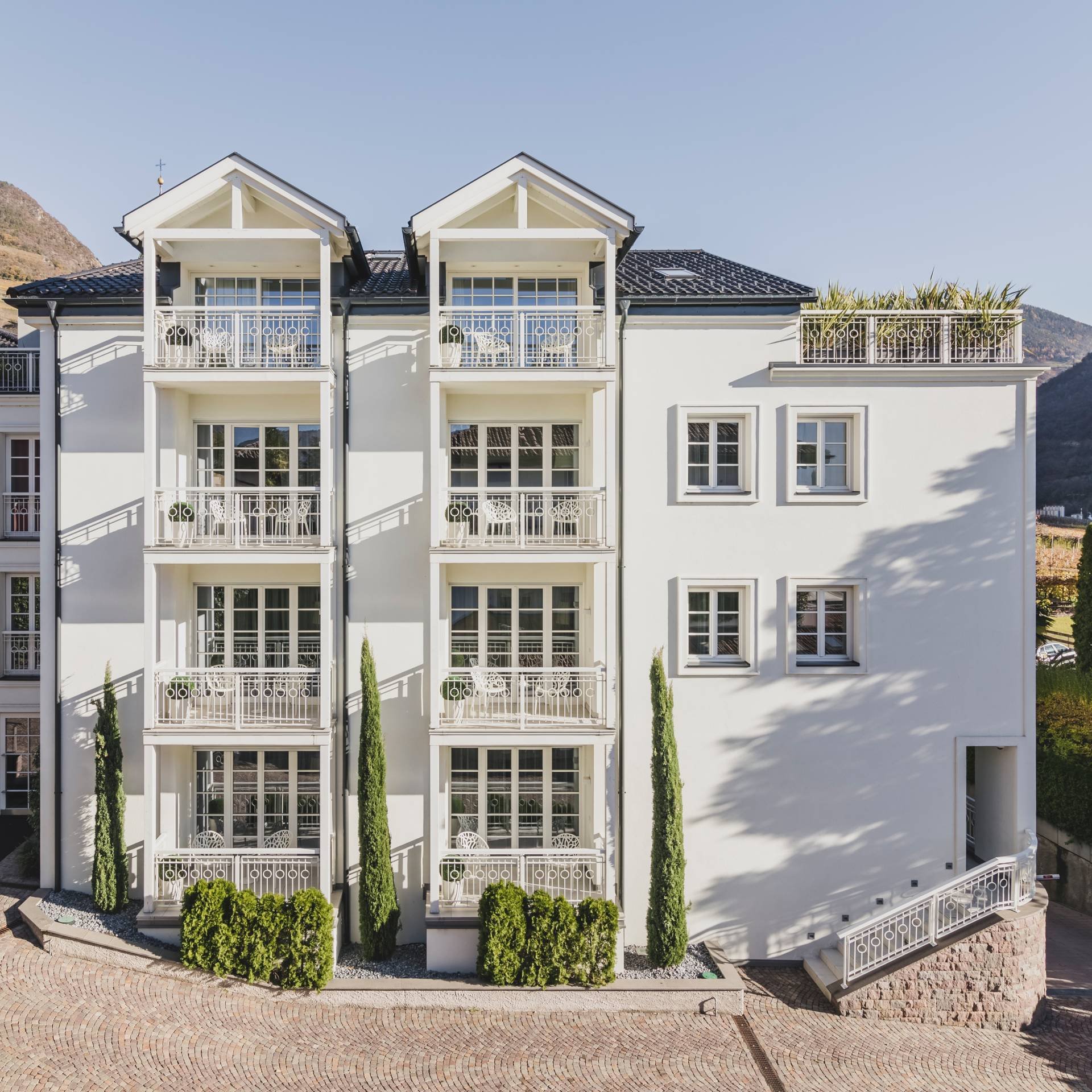 Packed with heart and soul: welcome to our new website!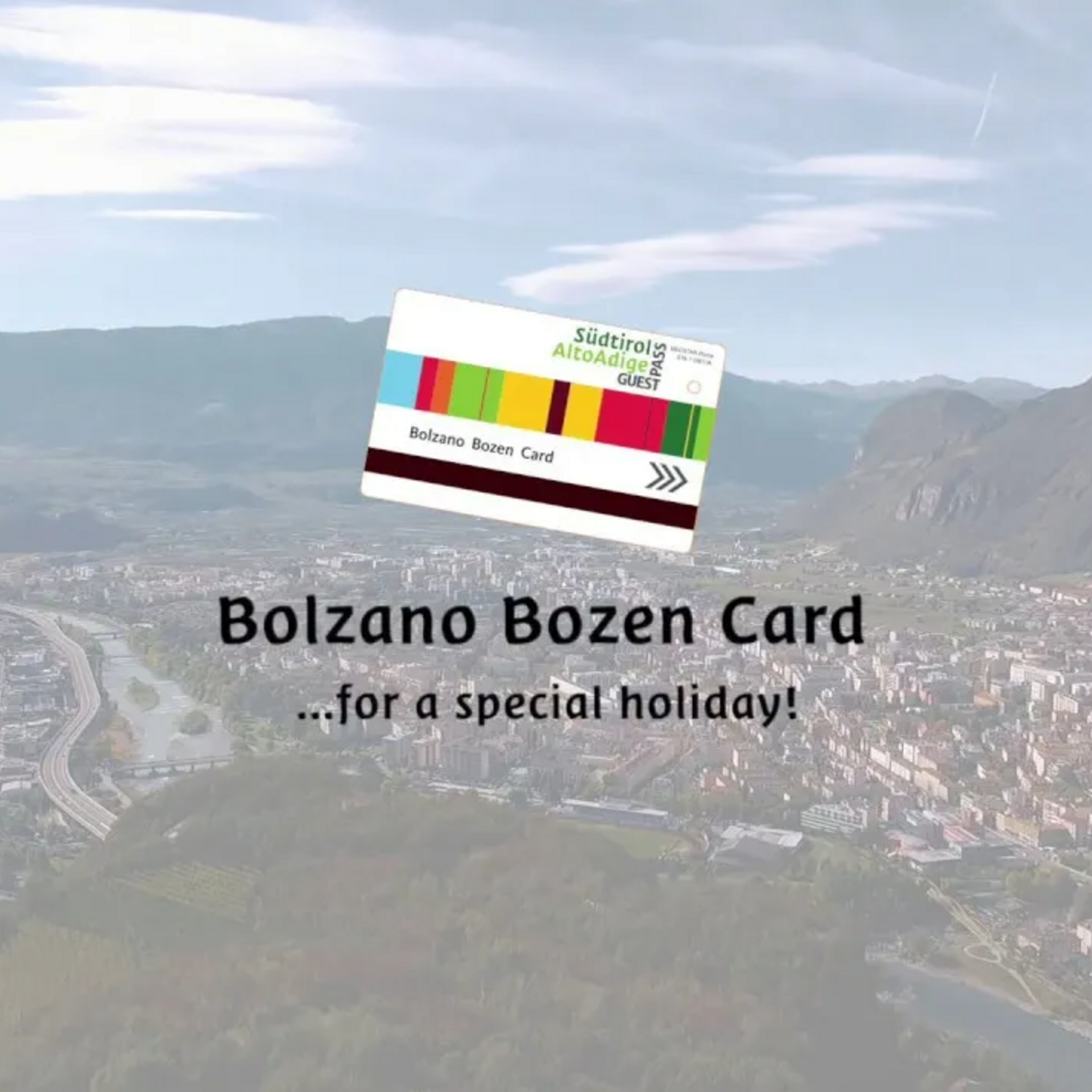 Magdas favourite day trips
The Bolzano Guestcard is your key to a truly carefree holiday in South Tyrol. Click here to discover all the benefits.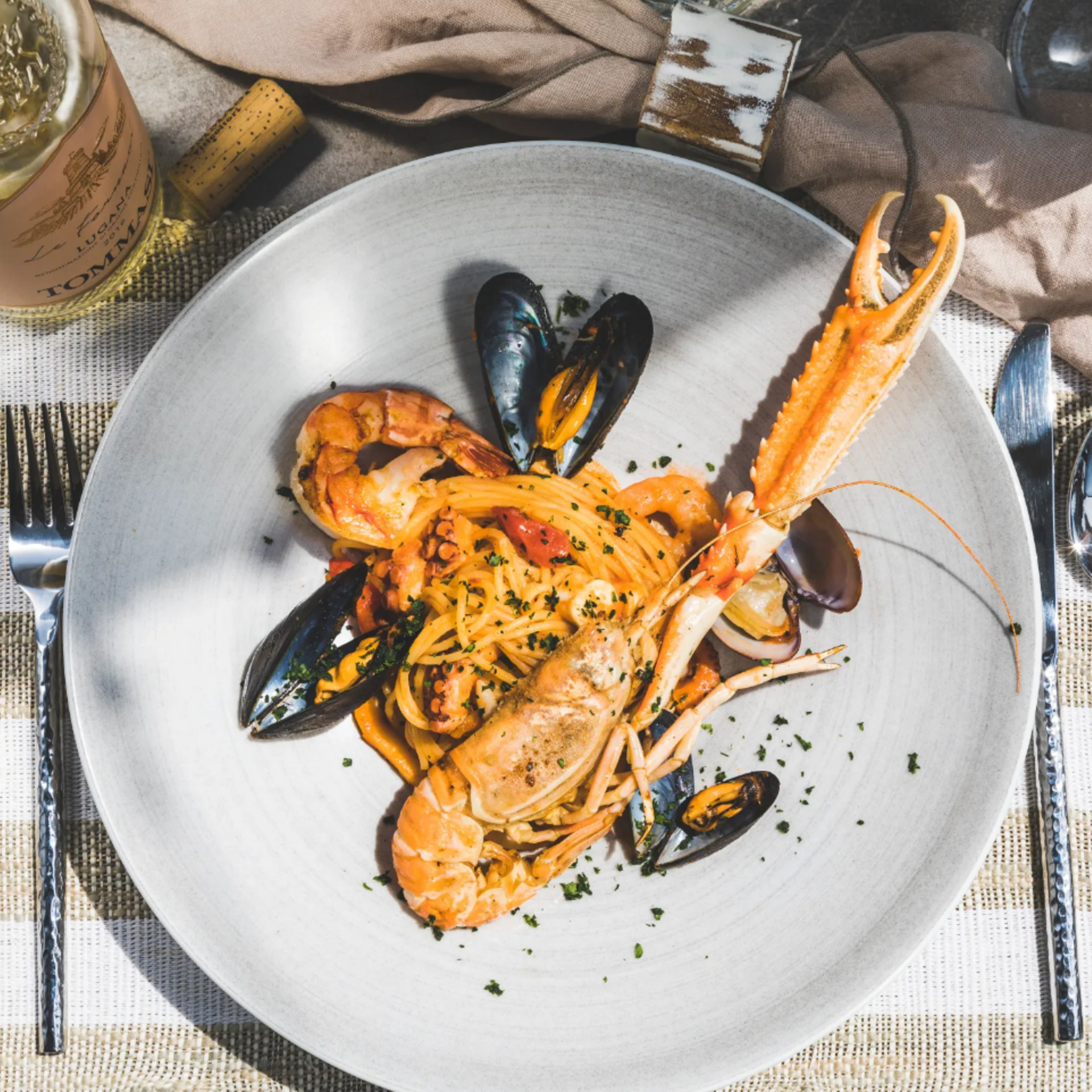 Our favourite pasta dough recipe to try at home. Take that very special Magda feeling and a piece of Italy home with you.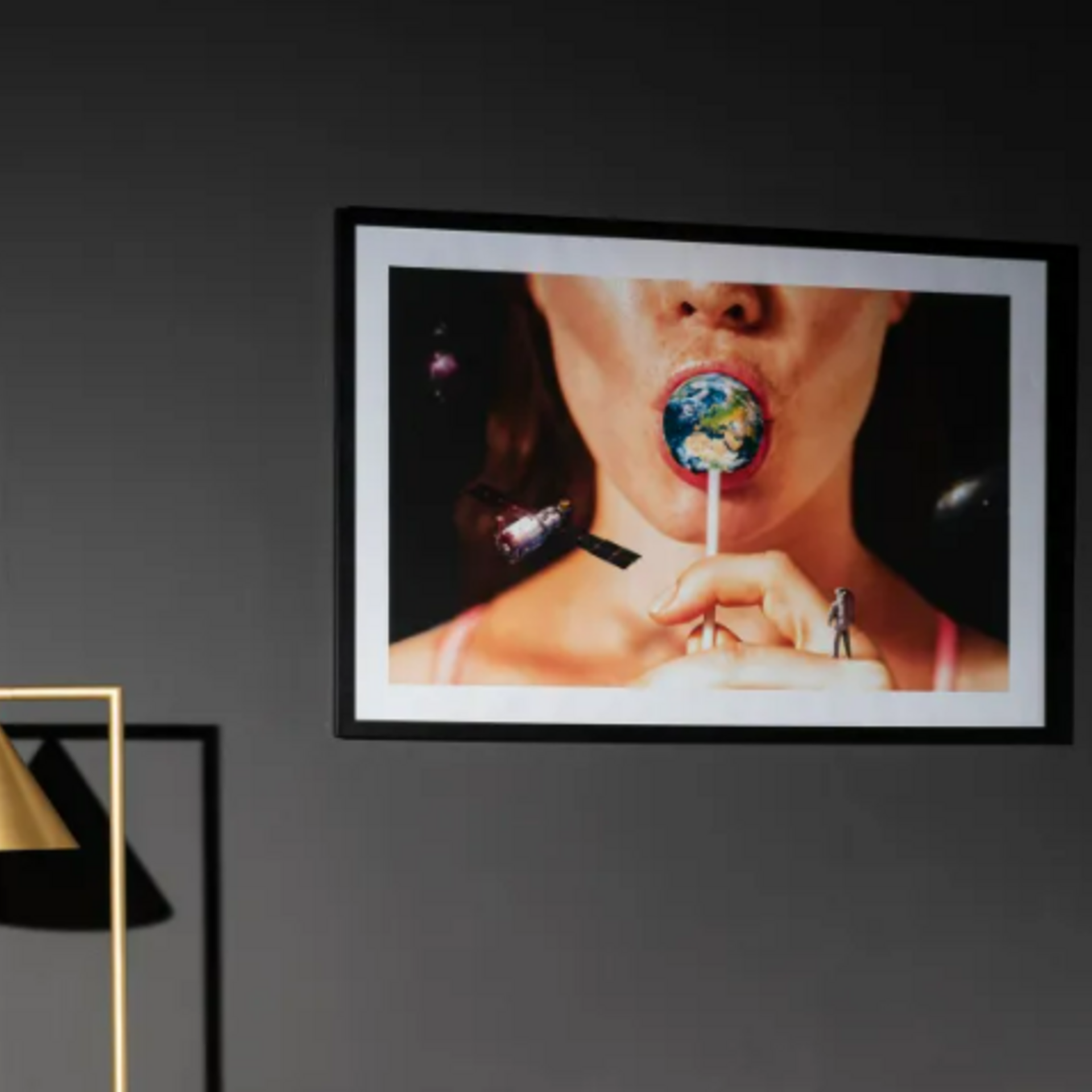 Art enriches our life. At Magdalener Hof, you can admire very special works of art – here you can learn more about them.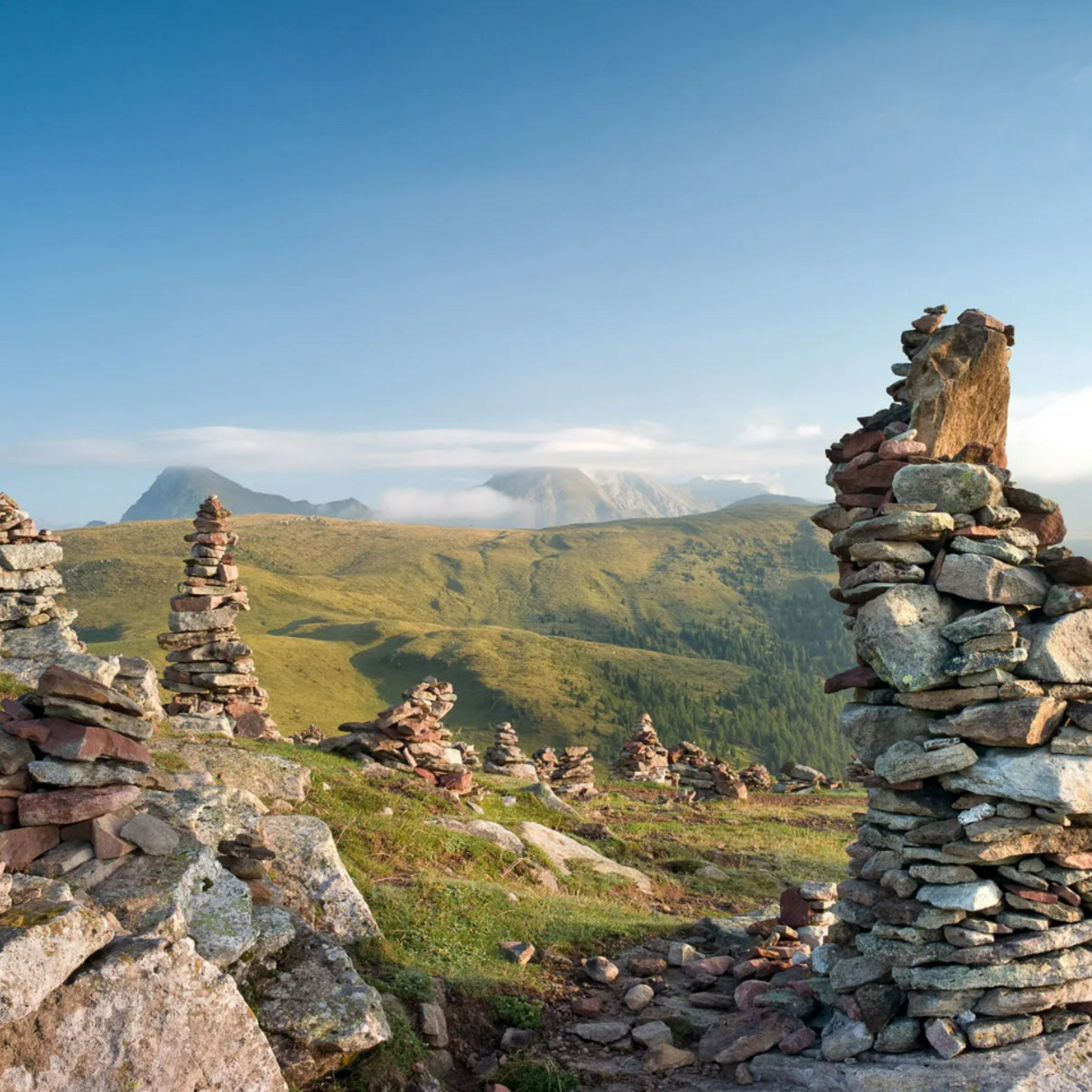 Magdas favourite day trips
An army of mystical stone figures
Val Sarentino/Sarntal is rich in sagas, legends, and myths. This hike to Stoanerne Mandln takes you back to a time when witches were still up to their mischief.