Dolce vita in Bolzano
Our unique pool oasis
Our favourite spots in Magdalener Hof? Hmm, difficult – there are so many. But when our legs are dangling in the pool after a long but fulfilling day, our skin is being kissed by the sun, and our gaze wanders over the mountains, city, and nature – there's something special about that.
Water and sun, plenty of nature, but no noise or big crowds. Breathing in, breathing out – that's well-being. That's pure relaxation à la Magda which gets deep under your skin.
Life is measured in moments. Enjoy them all!
Blue pool, green mountains, golden skin, and a refreshing drink in your hand – stay cool in our pool (from May to October)!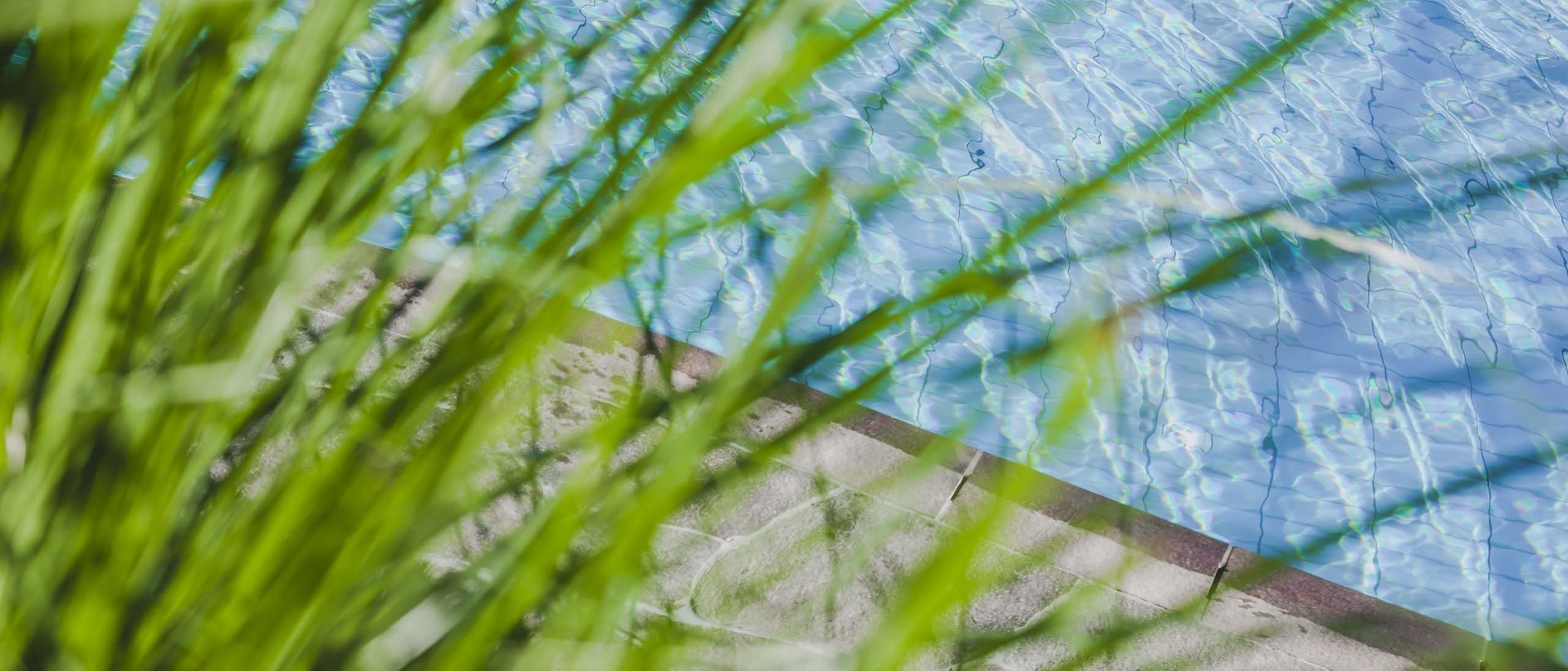 Indulge in our culinary delights!
The finest cuisine
Fanciful creations, surprising aromas, and a passion for local, seasonal ingredients: Our chef, Alessandro, loves the varied cuisine of Italy and is known beyond the borders of Bolzano for his Mediterranean dishes – from home-made pasta to tasty paella. Impeccable culinary delights await you on our panoramic terrace with spectacular mountain view.
At the beginning of the day, when the first rays of sunshine warm you, at dusk during a romantic evening, or for a nightcap under the starry sky. For indulgent moments and culinary flights of fancy – in the morning, at lunchtime, in the evening, and in between. And then there must also be time to just lean back and enjoy the view.
Stunning gardens
Garden of Eden in South Tyrol
A green carpet just for you: Enjoy the beguiling scent of the flowers in our large garden, listen to the calming birdsong, and find fulfilment in the cosy lounge chairs of our Jungle Bungalow . A little paradise, a retreat with Mediterranean flair and splendid views where you can be yourself in the here and now – life has never been better!