Your retreat in Bolzano – your hotel in nature
Exquisite and unique
What feels right, usually is right. The spirit of our hotel in nature is inspiring and warm, inviting and full of energy.
A place to feel good in, where restful nights in soft sheets and wonderful views are the norm. Because at Magdalener Hof, you don't have to dream of beautiful rooms – you get to sleep in them! And because tastes are different, so are our spaces: some are romantic, others traditional; some have a balcony, others floor-to-ceiling windows; some feature a private pool, others direct access to the garden. What they all have in common? They are comfy, cosy, and inviting!
Matching care products with high-quality hemp oil – made in Italy, of course – ensure shiny hair and velvety soft skin. Enjoy a holiday in Bolzano according to your very own taste: with home-made pasta on the terrace, relaxation by the pool, or yoga in the garden – our hotel in Bolzano with 4 stars offers a unique stay for unique people!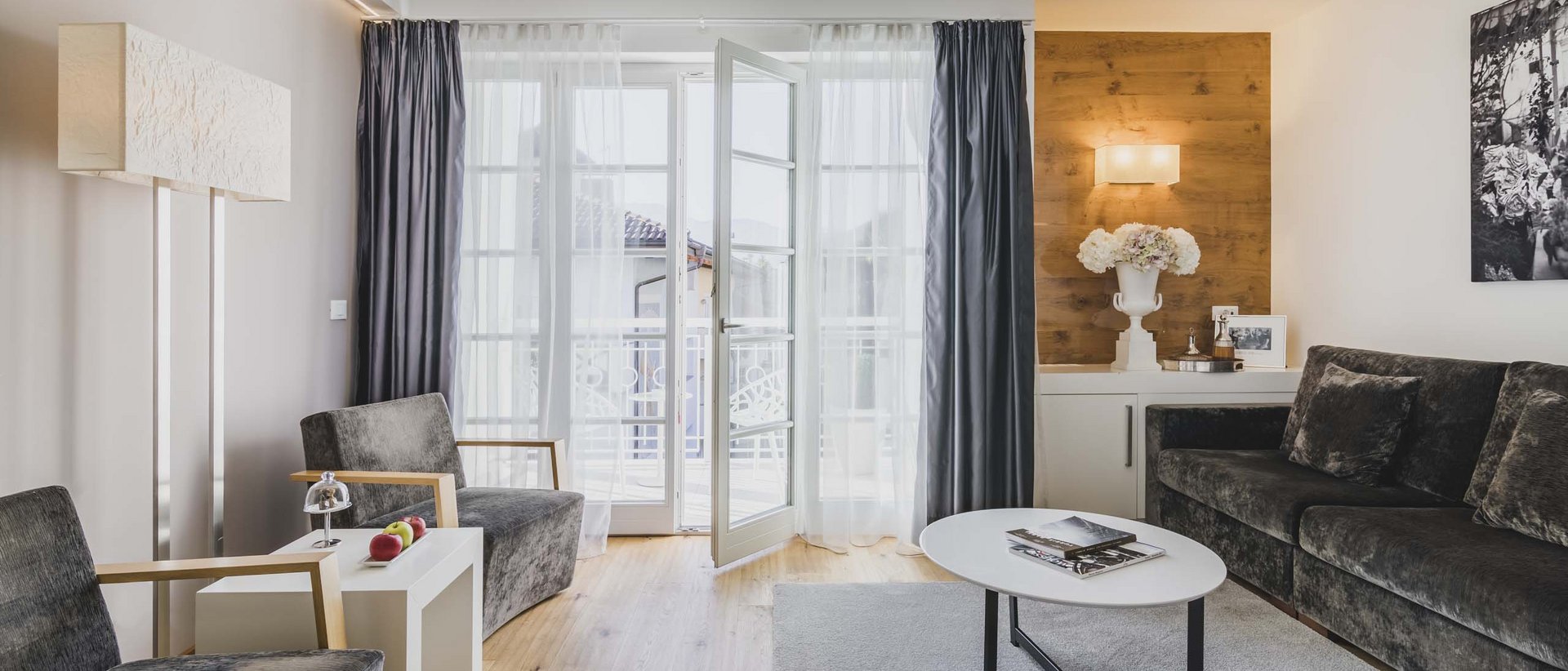 All included at our hotel in nature – only the best for you!
Sumptuous breakfast for the perfect start to your day
Stunning gardens with pool (take a dip from May till October)
Fantastic panoramic terrace with view of the vineyards – for breakfast in the morning sun and dinner under the starry sky
Workouts in the 110m² design gym
Insider tips for an unforgettable stay in South Tyrol
Free Wi-Fi in all rooms of our hotel in Bolzano & surroundings
Parking space at the hotel (garage parking at a daily fee of €10.00)
Hire of city bikes for discovery tours of Bolzano
Classics, contrasts, and a mix of cultures. Enjoy Mediterranean fish dishes, spicy paella for two, or a juicy steak carved directly at your table.
Restaurant and hotel in nature
Fish, paella, steak, pasta
A hotel in Bolzano with a pool is already special. The fact that our boutique hotel in nature also features a place for gourmets puts the icing on the cake. When every table is your favourite spot on the terrace. When you don't need a menu because you crave exactly what just passed you by. When you can't decide whether the view into the distance or onto the plate is more fascinating. When your table neighbours are your friends by the end of the meal. Then you're at Magda's.
We offer a seasonal, regional menu from which you can choose your personal favourites for lunch and dinner. Our vitality breakfast buffet is included in the overnight stay.