Shoulder to shoulder with locals
Our motto: good food = good mood
The ambience? Enriching and inviting – inside and out. The service? Authentic, heartfelt, typically Italian, and with a feeling for your wishes. The cuisine? Touchingly versatile. From Italy and the world. There's paella. There's fish. In probably the best variations of Bolzano. Our concern is your culinary fulfilment – with a view of the greenery, of course, and with the right accompaniment from our diverse world of wines.
O P E N I N G T I M E
MONDAY
lunch: closed
dinner: 19.00 to 22.00
TUESDAY - SUNDAY
lunch: 12.00 to 14.30
dinner: 19.00 to 22.00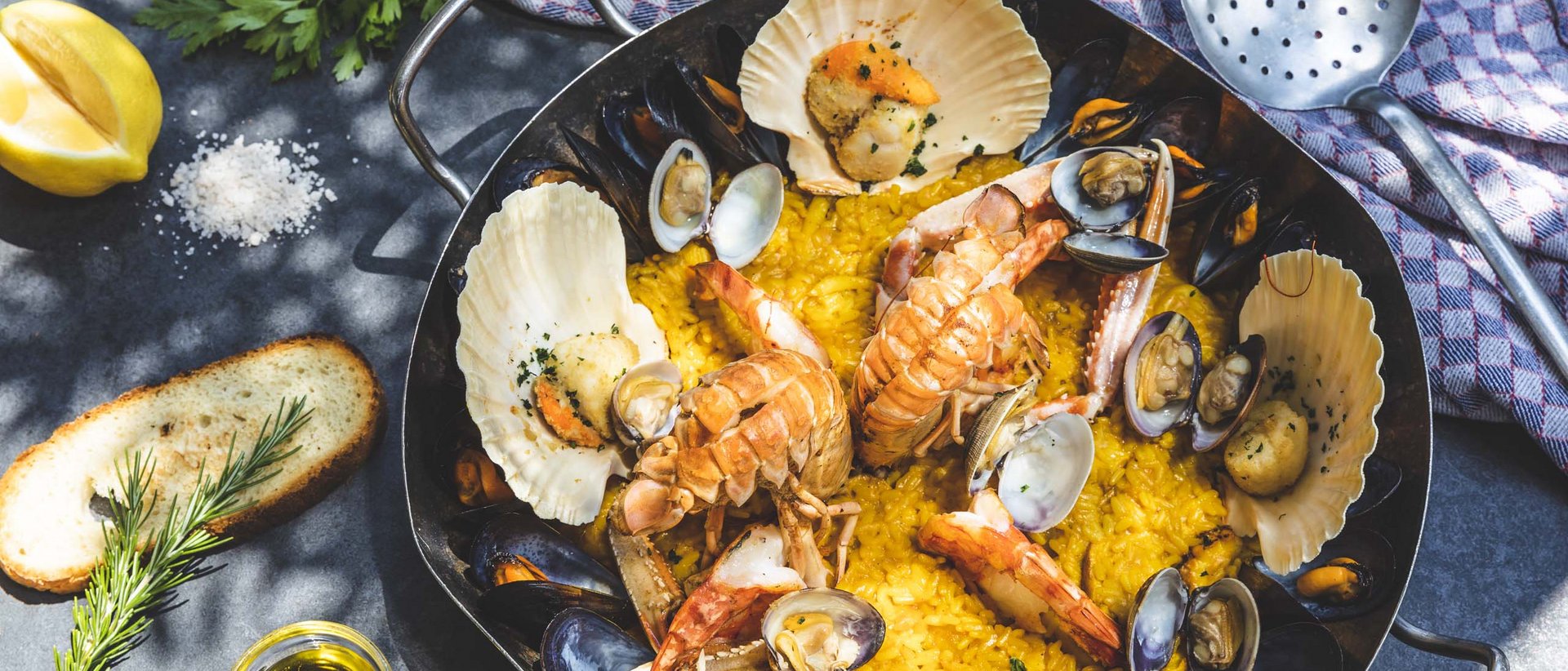 Classics, contrasts, and a mix of cultures. Enjoy Mediterranean fish dishes, spicy paella for two, or a juicy steak carved directly at your table.
Fish, pasta, paella, steak?
Sustainable, creative, different: You will love our home-made pasta, our paella, and our fish dishes that are famous throughout the city. Fresh from the market, Mediterranean, usually from the season and with local products, and always prepared with that certain something. Whether it's lunch or dinner – this is where people meet and get talking; this is where the city is. And: We can also do without. Upon request, we prepare vegan and gluten-free meals and take your dietary requirements into account.
It's all down to the right wines - quite literally.. In the 14th century wine cellar of Magdalener Hof, we store South Tyrolean and French classics as well as a collection of top Italian wines. A real treat for connoisseurs.